Fight between a Short-eared Owl Asio flammeus and a Barn Owl Tyto alba in portuguese land
Coruja do Nabal (Short-eared Owl Asio flammeus) vs Coruja-das-torres (Barn Owl Tyto alba)
di Nuno Xavier Moreira
November 9, 2017…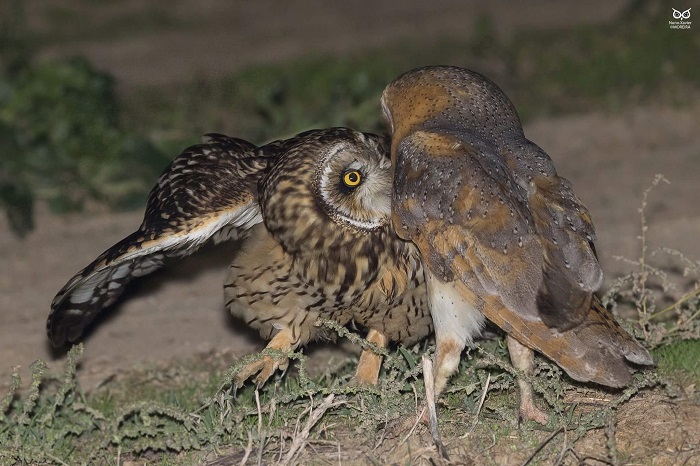 © Photo by N. Xavier Moreira
We are in Vila Franca de Xira in the city of Lisbon in Portugal and I found myself taking a really impressive photo: an Short-eared Owl Asio flammeus  and a Barn Owl Tyto alba were fighting for the same hunting territory.
This site has always been Barn Owl hunting area, but during winter it is also frequented by short-eared owls that come from northern Europe to wintering. Well … after a few minutes the Short-eared Owl has won and the Barn Owl flew away …
Thanks to Nuno Xiavier Moreira for information and photo documentation.